If you are looking for a beginners Bible which will help with your regular Bible reading, this one is for you. Easy To Read Bible is a Bible app that contains easy Bible verses written in basic English.
Our app makes your Bible reading more comfortable even if you are not a pro in English. The Holy Words are waiting for you, reshape your life with the words of God.
👍 This app offers you something better!
We often want to read or listen to the Holy Bible by using our phone. This Bible app offers you a perfect opportunity to simplify your Bible reading and enlighten your life. You can even listen to the words of God while traveling or any time you want.
👍 The Features of Easy To Read Bible
⚫ 🔉Offers audio Bible features
⚫ 🔉Control the volume, speed, and tone of the audio
⚫ Totally Free and can be read or listen offline
⚫ Bookmark favorite Bible Verses plus Add notes
⚫ Customize the text size
⚫ Switch between Day and Night Mode. Save your eyes while reading at night by turning on the Night Mode.
⚫ Make a list of motivational Bible quotes and organize them by date
⚫ Share the God's Word with everyone in Social media
⚫ Send Verses to email contacts
⚫ Simple Keyword Search Option
⚫ The App remembers the last read verse
⚫ Turn on verse notification to receive them on your phone
👍 Share With Everyone You Know
You can directly share any specific Bible verse or passage in the social media or email contacts by using our app. This easy read Bible will aid everyone whose first language is not English.
👍 Start Where You Have Stopped
This Bible app remembers the last verse read, when you finish your study and come again, you can start from where you left. Also, you can get the Bible verses on your phone every day if you want. You can select any date when you want to receive the Bible quotes.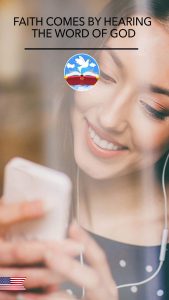 Download and explore the complete text of the Bible in easy English.
Here is a complete list of the Books and chapters of the Bible:
📖 OLD TESTAMENT:
Law: Genesis, Exodus, Leviticus, Numbers, Deuteronomy.
History: Joshua, Judges, Ruth, First Samuel, Second Samuel, First Kings, Second Kings, First Chronicles, Second Chronicles, Ezra, Nehemiah, Esther.
Poetry: Job, Psalms, Proverbs, Ecclesiastes, Song of Solomon.
Major Prophets: Isaiah, Jeremiah, Lamentations, Ezekiel, Daniel
Minor Prophets: Hosea, Joel, Amos, Obadiah, Jonah, Micah, Nahum, Habakkuk, Zephaniah, Haggai, Zechariah, Malachi.
📖 NEW TESTAMENT:
Gospels: Matthew, Mark, Luke, John.
History. Acts
Epistles: Romans, 1 Corinthians, 2 Corinthians, Galatians, Ephesians, Philippians, Colossians, 1 Thessalonians, 2 Thessalonians, 1 Timothy, 2 Timothy, Titus, Philemon, Hebrews, James, 1 Peter, 2 Peter, 1 John, 2 John, 3 John, Jude.
Prophecy: Revelation